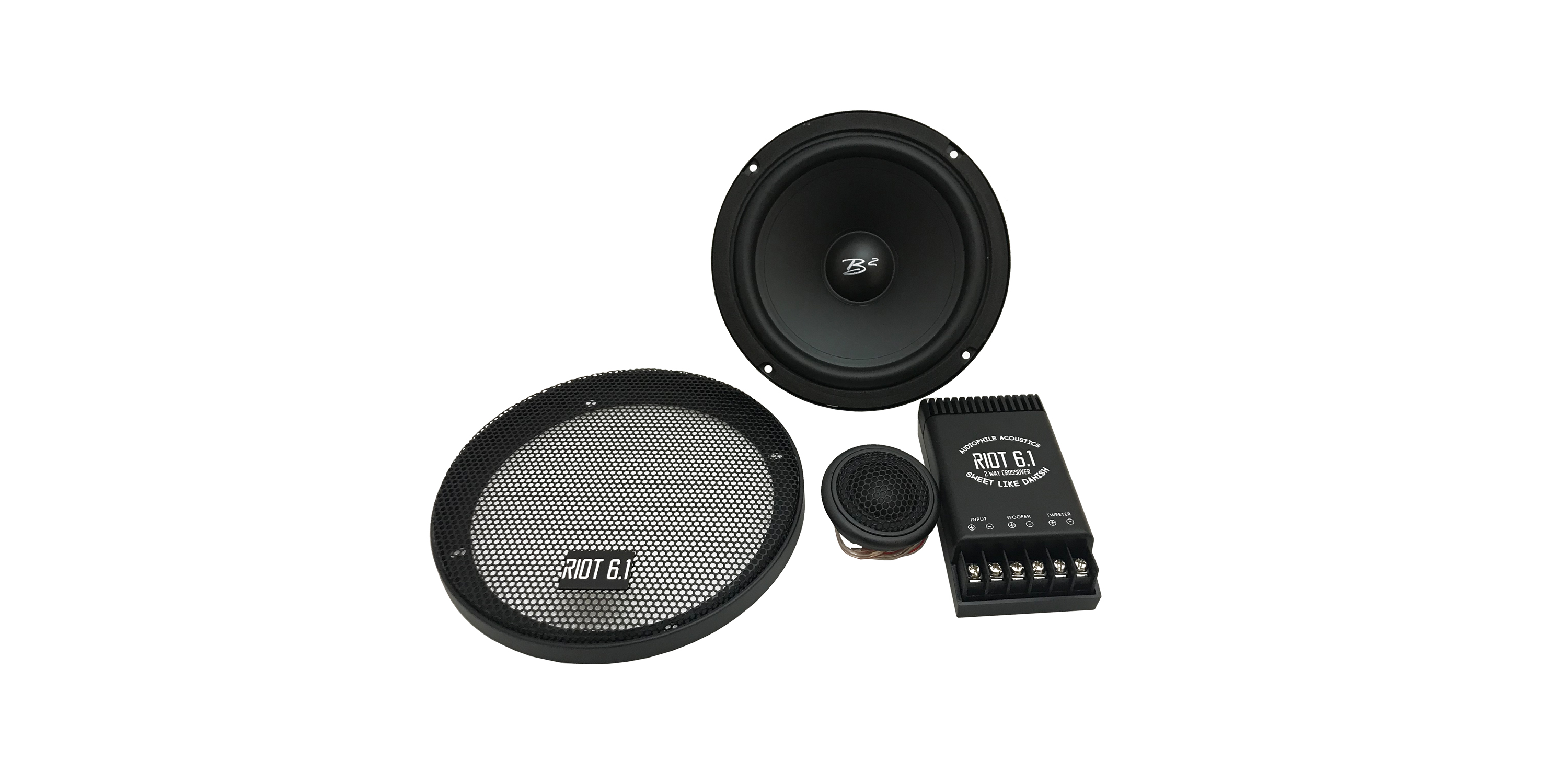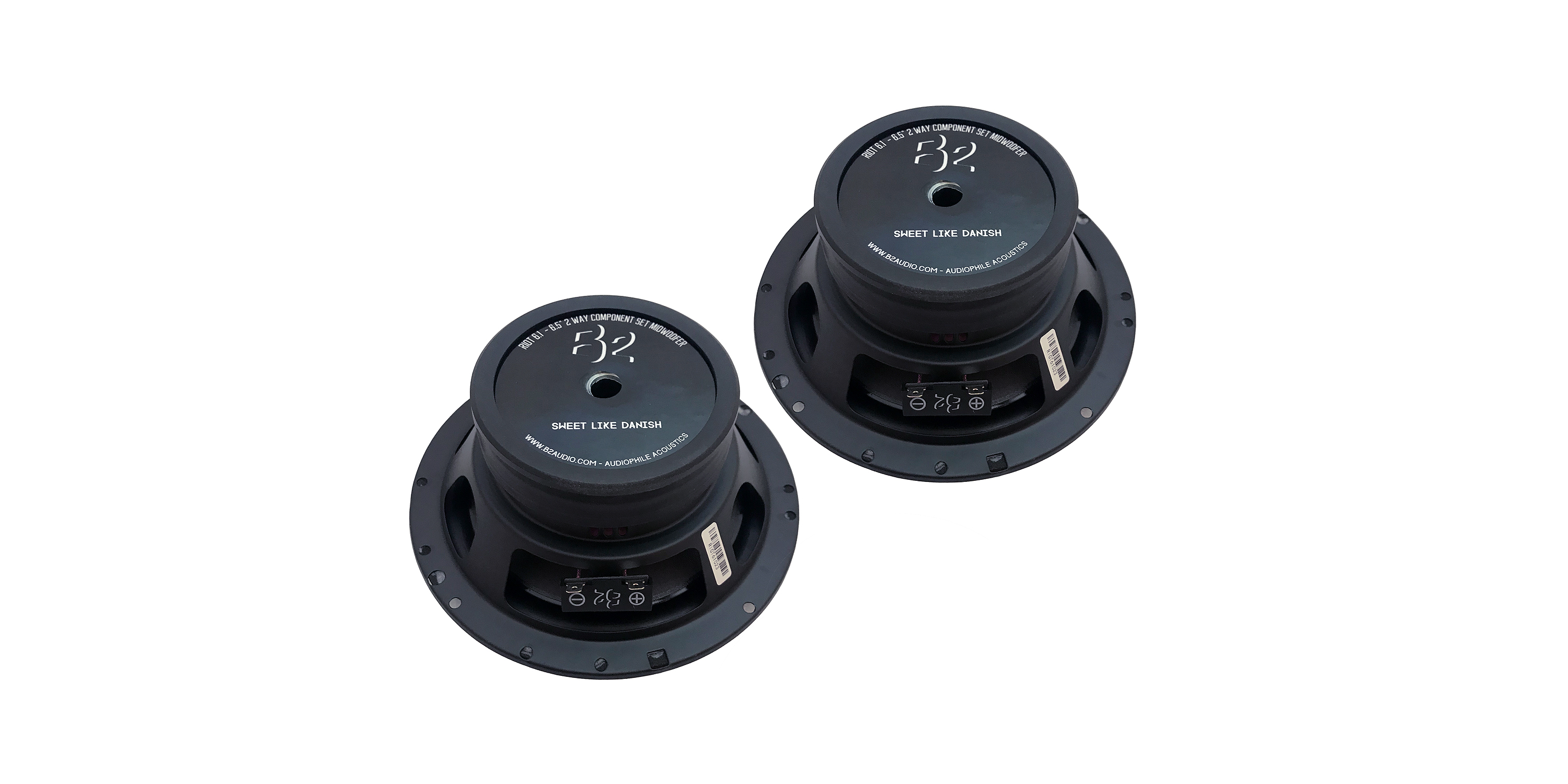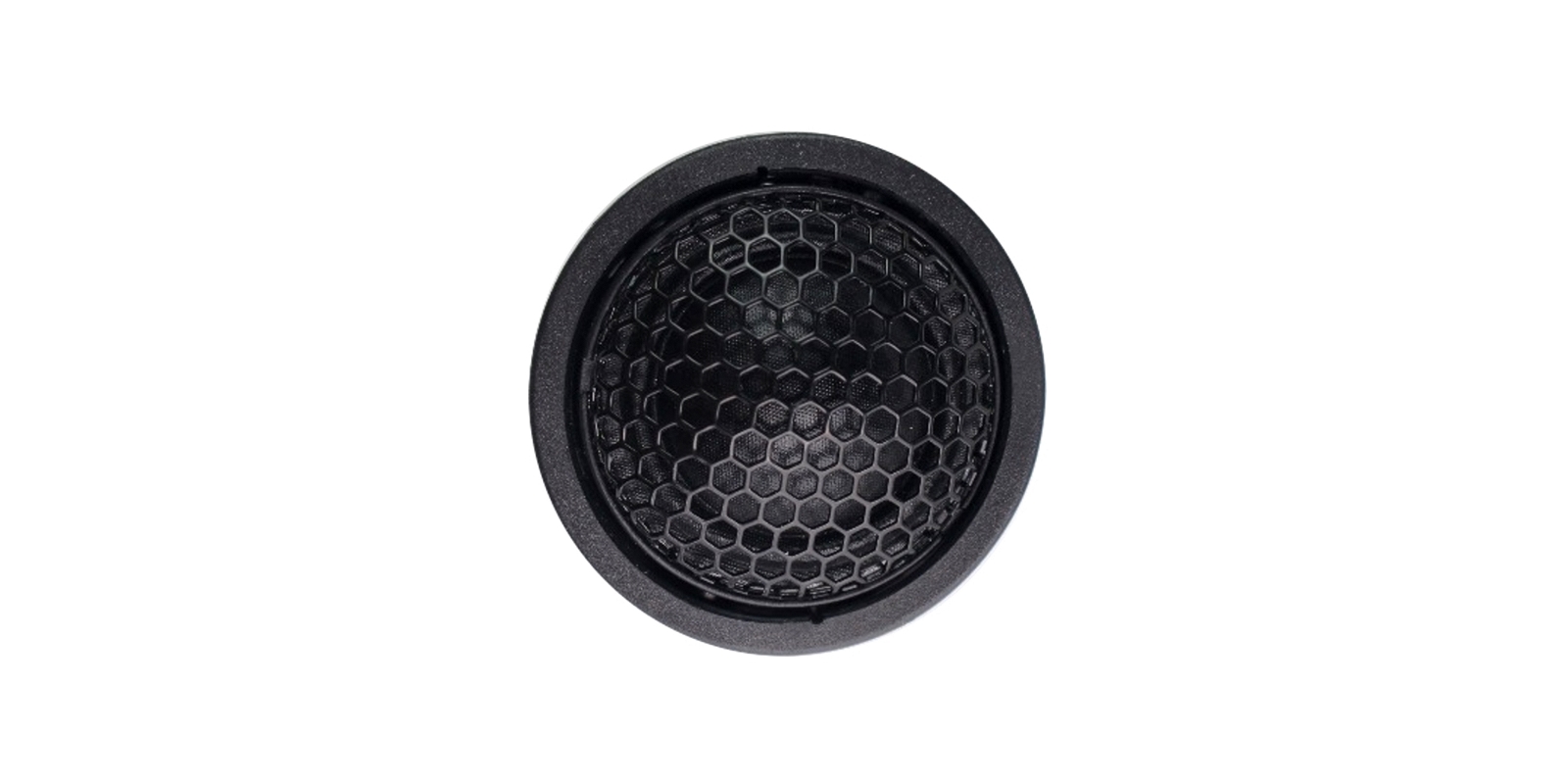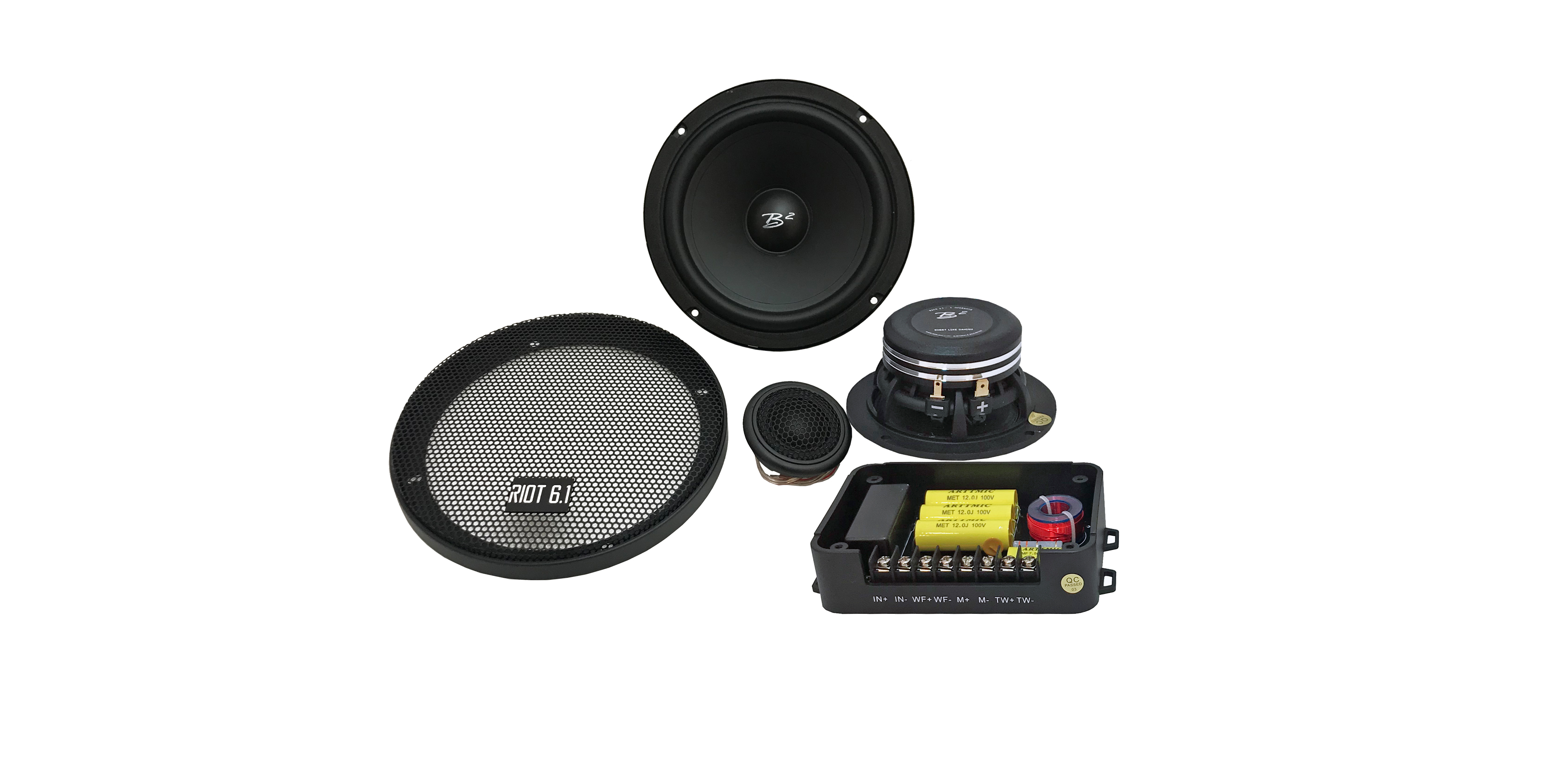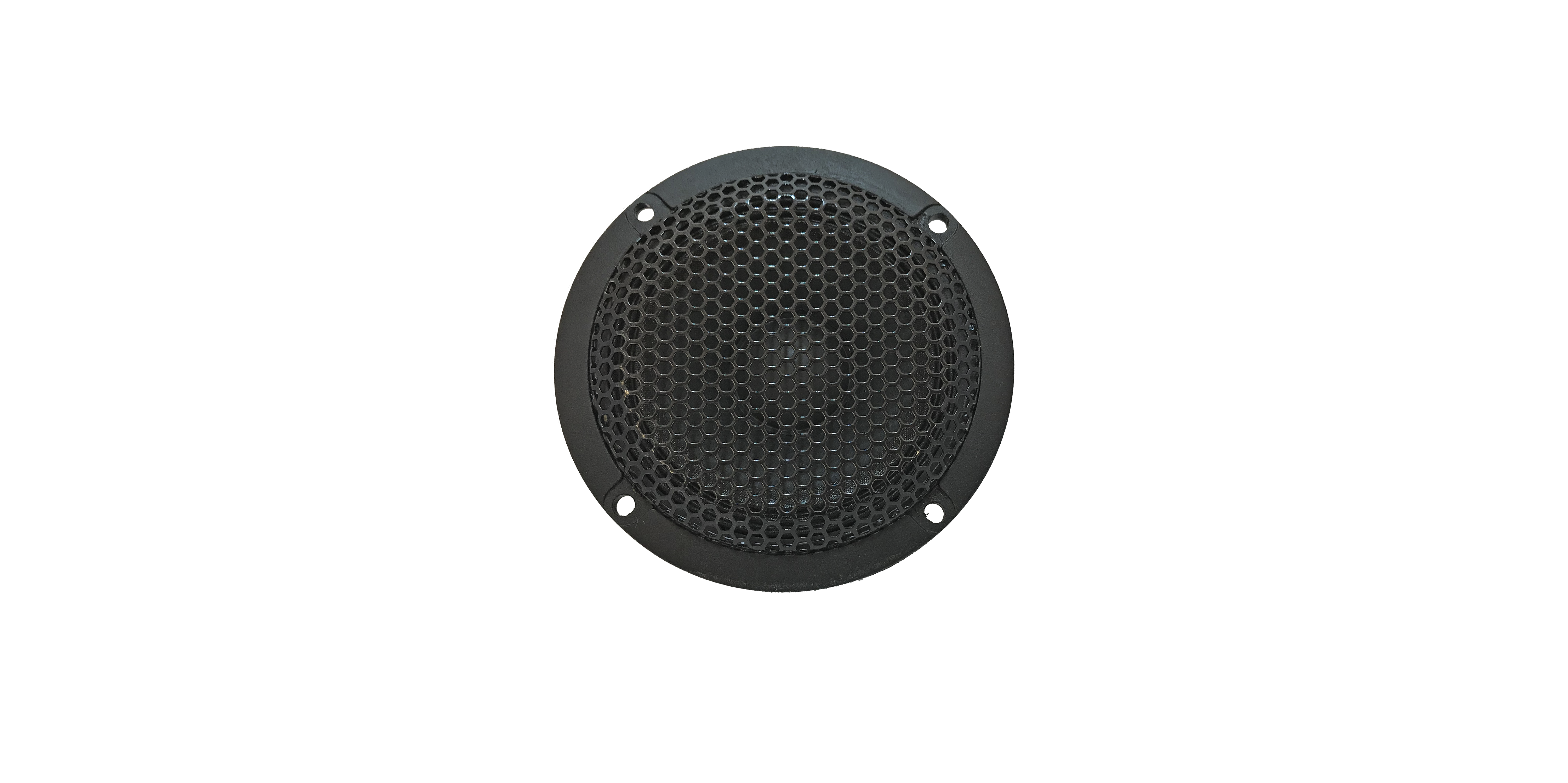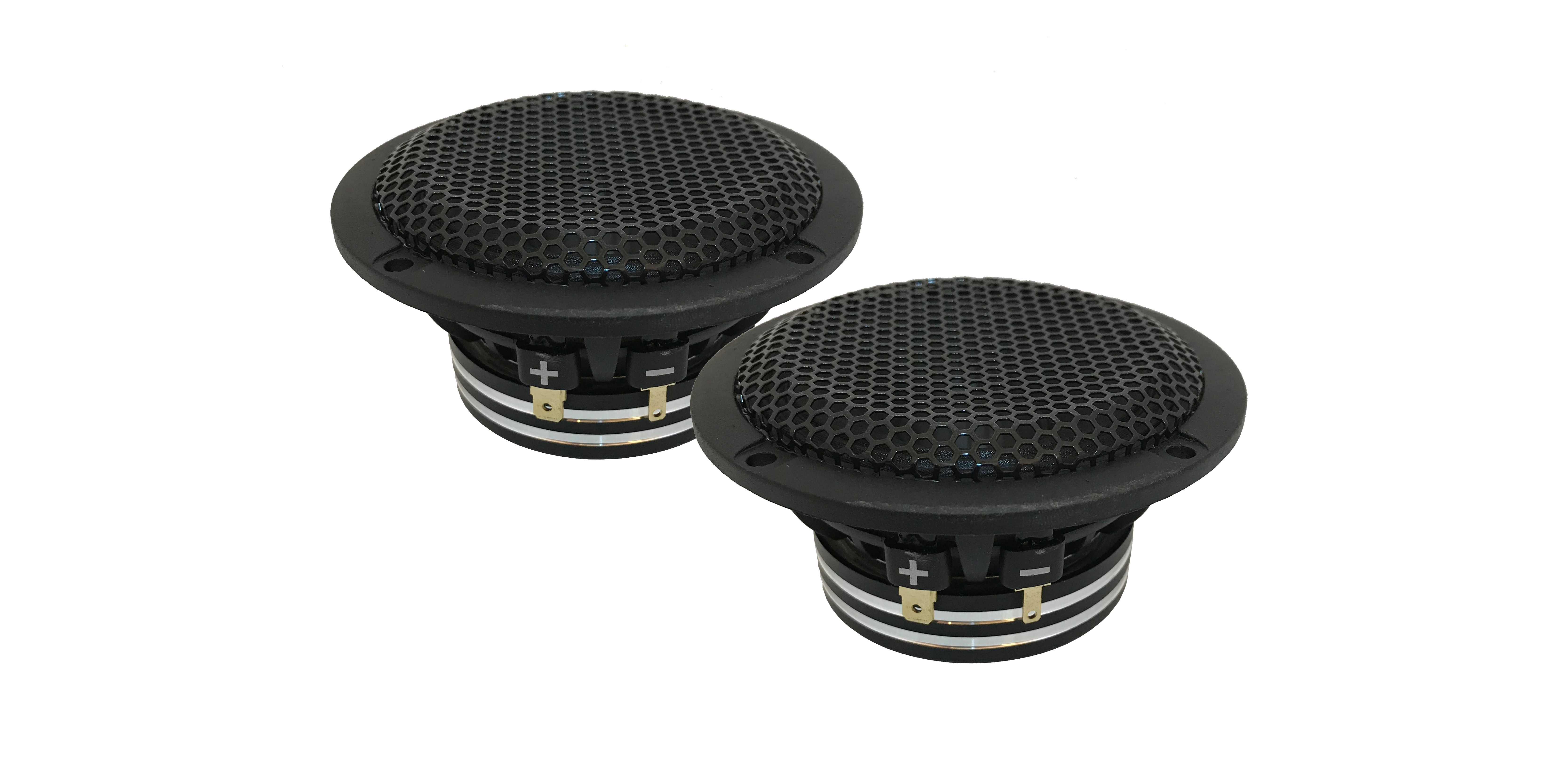 RIOT – The Loudspeakers
The future holds progress. The popular IS series has been with us for near a decade. However it is time to move forwards. All experience accumulated from the entire IS series have been updated to carry the new RIOT series into the next decade.
The entire RIOT subwoofer series already features top of the line specs you won't find in competitor's most affordable products such as aluminum baskets, 3″ dual Ω voicecoils, OCAF double stacked motors & rigid papercones. With all those superior specs the coaxial and the component set had its work cut out.
The Upgrade
Being more than an oem upgrade, the RIOT speakers is now the preferred choice regardless of level (& pockets). The RIOT65 – 6.5″ coaxial uses a composite cone to maintain the efficiency & rigidity. Having a lighter mass fast transients are no problem, even coupled with the 1.25″ voice coil. So the coil is beefier than most, the spl output is still linear. The upper end of the audio range is supplied by a refined silk dome tweeter. This material is superior to mylar, aluminum & titanium. The sound appears more natural and is clearly worth the added cost. So it is yet another treat that seperates the RIOT from the pack.
The RIOT61 – 6.5″ component kit is a no fuzz or frills speaker set. Crossovers are 12 dB / octave with tweeter attenuation crossed over at 3.5 KHz. As before, silk domes (1.2″) are chosen for the higher frequencies, but the midwoofer has a coated paper cone. In most cases paper is the preferred choice. It sounds warmer & fuller than other materials. The shallow basket and the flush mount tweeter housing makes the install easy, so there's no excuse not to upgrade your stock loudspeakers.
The Extra Way
Should you require a 3 way solution, there's even a way. We have given the RIOT customers the benefit of getting the RAGE61 3 way kit (crossover and midrange) at a very competitive cost. This transforms the RIOT61 to a RIOT63 3-way set that has near an unlimited potential for the cost!
Using a 3 way crossover derived from the Reference series, you now have access to bandpass settings. The crossover points are set at 400 Hz for the midwoofer and 4000 Hz for the tweeter. In between there you will have the midrange handling the rest. Placing the midrange close to the tweeter section, will usually enhance your overall perceptance of the soundstage. Something that can be very hard to achieve with a 2 way set, due to the location of components.
Simply put, the RIOT offers it all regardless of the anger of others!
| | | |
| --- | --- | --- |
| Specifications: | RIOT61 | RAGE63 Midrange |
| Frequency Response: | 60 Hz ~23 KHz | 200 Hz ~ 10 KHz |
| Sensitivity: | 91.4 dB | 83.7 dB |
| Nominal Impedance: | 4 Ohm | 6 Ohm |
| DC Resistance (RE): | 3.4 Ohm | 5.34 Ohm |
| Resonance Frequency (FS): | 62 Hz | 208.9 Hz |
| Power Handling: | 75 Watts | 80 Watts (@ crossover point) |
| Peak Dynamic Power Handling: | 150 Watts | -- |
| QMS: | 3.55 | 6 |
| QES: | 0.83 | 1.28 |
| QTS: | 0.675 | 1.05 |
| VAS: | 12.69 L | -- |
| Voice Coil Diameter: | 1" | 1" |
| CMS: | 502 um/N | -- |
| MMS: | 13.18 g | -- |
| BL: | 4.58 | 5.9 |
| Tweeter Specifications: | | |
| SPL: | 94 dB | |
| DC Resistance (RE): | 3.4 Ohm | |
| Resonance Frequency (FS): | 1.8 KHz | |
| Power Handling: | 15 Watts | |