RIOT
The first stage of 3 that simplifies B2 audio's product line-up, but each with their own aim. No compromises have been made, instead we implement more for less with this series.
Currently covering subwoofers, speakers also amplifiers, you can easily make a system that will not only impress, but also superseed your expectations.
Amplifiers
Fastest expanding amplifier line we've launched. Starting from a single 8KW amplifier, The RIOT7500.  We then doubled that and made a 16KW amplifier available (RIOT16000). But then it was time to downsize, introducing the RIOT1200 and RIOT3200.
Common for all is that they use a fullbridge design, which has clear benefits vs the more traditional halfbridge designs. Footprint is drastically reduced, efficiency is increased and the actual power output in greater! So what's the catch? Well, there's always a tradeoff, but given these amplifiers are used correctly and not ran under their ohm rating, the RIOT amplifiers will serve any system well, no matter if the woofers are from the RAGE, RAMPAGE or even X2SIX line!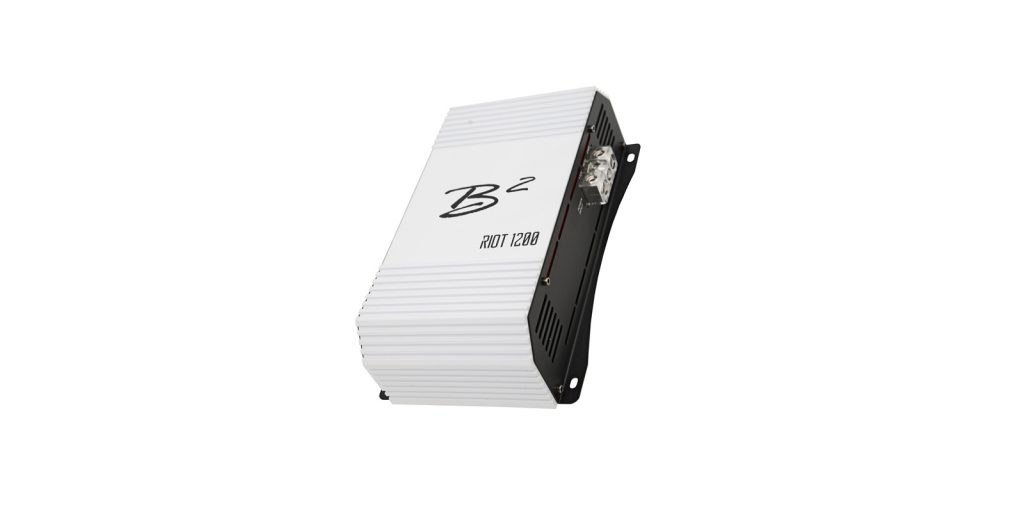 Subwoofers
Keeping it simple, we offer 3 different subwoofer sizes. 10, 12 & 15 inch. Common for all are cast aluminum frames for increased stability, optimized optics & peaked performance.
A steel frame can easily do the same job, but considering the oversized motors with 3 inch voice coils, it simply wasn't the right choice. Performance beyond design is the intention.
Expect more for less, therefore all subs have dual voice coils, making it easier to match your amp to your subwoofer configuration, giving you the full potential.
Rugged Papercones increases the SQ, & secures a linear excursion when coupled with the up to 10″ multilayered spiders. The dual color stitching adds a final touch, but does also secure the surround edge stays in place when pushed beyond intended.
Loudspeakers
The RIOT61 is a  6.5″ component speaker set, fully featured with a B2 audio branded 12/12 dB crossover with attenuation on the tweeter section. Such options are usually not found in entry line kits, but there's no need to downgrade from your oem system! Thus we even opted for a 1″ silk dome tweeter with a  wider freqency range, rather than going for a more compact, installer friendly type, but with inferior sound. Should your desire be a 3 way passive or active speaker set, but without burning holes in the pockets, the RIOT61 offers a 3 way crossover and midrange package as an add on. The same set is actually used for the way costlier  RAGE63 (RAGE61 as a 3 way), making it  a massive step up!